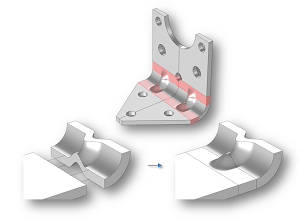 Have you been interested in learning how to create fillets on 3D designs or how to generate shell approximations of imported geometric objects? The latest version of the COMSOL Multiphysics® software includes the new Design Module, which provides these and other tools for easier and more advanced geometric modeling. This optional add-on also includes interoperability tools for the import and export of CAD designs. Let's take a look in more detail at what you can do with these new features.
Read More
---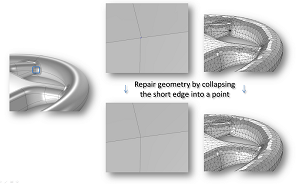 The CAD Import Module, Design Module, and the LiveLink™ products for CAD include tools for repairing and preparing a geometry for simulation. They are powerful additions to the geometric modeling capabilities of COMSOL Multiphysics. Let's discuss how these tools work and when to apply them.
Read More
---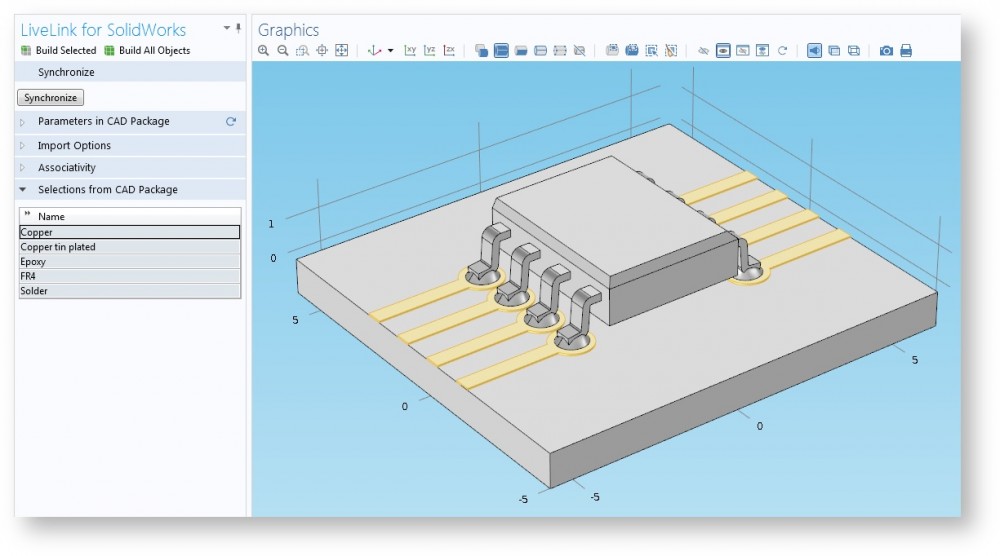 When working with both SolidWorks® and COMSOL Multiphysics® via LiveLink™ for SolidWorks®, you can choose to synchronize selections. Here's why you should and how to do it.
Read More
---
The geometric kernel is the software component responsible for handling geometry in COMSOL Multiphysics®. You may be wondering what this means or how and why you would use it when modeling. Let's find out.
Read More
---
Starting with the release of COMSOL Multiphysics® 4.3b you can work with multiphysics simulations right from the user interface of the Autodesk® Inventor® CAD system. Called the One Window interface, this functionality is available with LiveLink™ for Inventor®. The result of the work by our external interfaces and integrations development team, the One Window interface, is a completely new environment for simulations that are embedded in the Inventor® user interface. It contains the Model Builder, Settings, and all other views […]
Read More
---