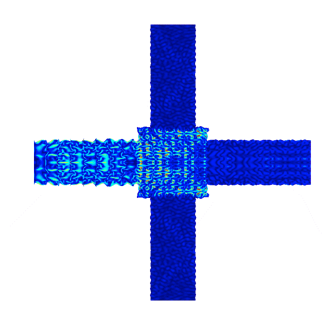 Today, guest blogger and Certified Consultant Nagi Elabbasi of Veryst Engineering shares simulation research designed to optimize band gaps for phononic crystals. Phononic crystals are rather unique materials that can be engineered with a particular band gap. As the demand for these materials continues to grow, so does the interest in simulating them, specifically to optimize their band gaps. COMSOL Multiphysics, as we'll show you here, can be used to perform such studies.
Read more
---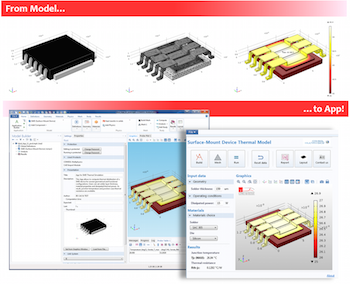 Today, guest blogger and Certified Consultant Giuseppe Petrone of BE CAE & Test discusses creating apps to perform thermal analyses of electronic devices. When manufacturing electronic devices, leading companies often look to simulation in order to thermally characterize their products. At BE CAE & Test, we have found a more efficient way of answering such requests: designing apps that are tailored to our customers' needs. Our surface-mount device app, presented here, is just one testament to what apps can achieve.
Read more
---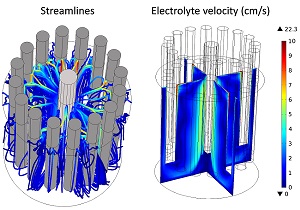 Today, we welcome a new guest blogger, Alexandre Oury of SIMTEC. He discusses the analysis of current distributions in a molten salt electro-refiner. In a webinar highlighting electrochemical recycling processes, SIMTEC presented a computational approach for predicting current distributions in a molten salt electro-refiner. The three main types of current distribution (primary, secondary, and tertiary) were treated, with a particular emphasis on the first two types. Using COMSOL Multiphysics, we implemented primary and secondary current distributions in an electrolysis cell.
Read more
---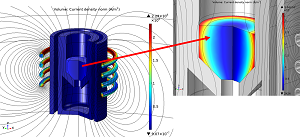 Today, we are pleased to introduce a new guest author, Vincent Bruyere of SIMTEC, who shares insight into the modeling of induction furnaces. Induction heating has become an important process in many applications, from cooking meals to manufacturing. It is valued for its precision and efficiency along with being a non-contact form of heating. In this guest post, I will describe how to build an induction furnace model in COMSOL Multiphysics and demonstrate how it can enhance your design.
Read more
---

Today, guest blogger and Certified Consultant Mark Yeoman of Continuum Blue shares a numerical modeling example for RFID applications. We'll look at how we can make use of COMSOL Multiphysics® simulation software to determine the operating read range of a passive RFID tag powered by a reader's interrogating field. Additionally, we will look at how we can maximize this operating range by optimizing the tag's antenna design.
Read more
---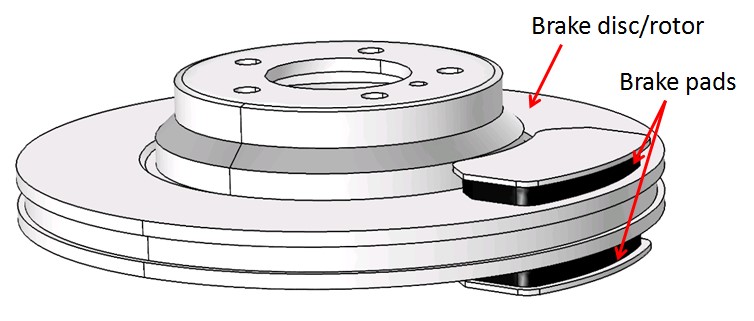 Today, we invite guest blogger Nagi Elabbasi of Veryst Engineering to share the work they performed on simulating wear in COMSOL Multiphysics. Using COMSOL Multiphysics, we implemented a wear model and validated it by simulating a pin-on-disc wear test. We then used the model to predict wear in an automotive disc brake problem. The results we found showed good agreement with published wear data.
Read more
---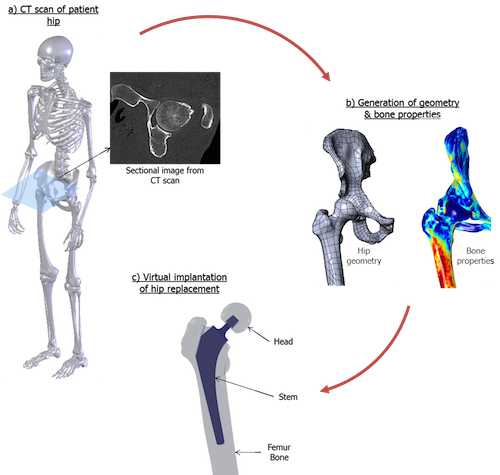 Modular orthopedic devices, common in replacement joints, allow surgeons to tailor the size, material, and design of an implant directly to a patient's needs. This flexibility and customization is counterbalanced, however, by a need for the implant components to fit together correctly. With parts that are not ideally matched, micro-motions and stresses on mismatched surfaces can cause fretting fatigue and corrosion. Researchers at Continuum Blue Ltd. have assessed changes to femoral implant designs to quantify and prevent this damage.
Read more
---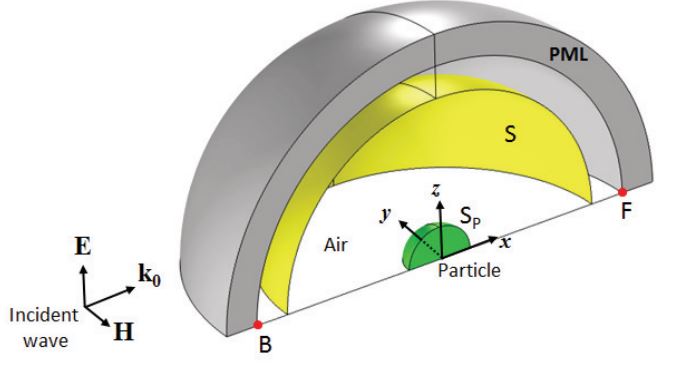 Researchers from AltaSim Technologies presented a paper at last year's COMSOL Conference in Boston sharing their analyses on Mie scattering of electromagnetic waves and how they compare to the Mie solution.
Read more
---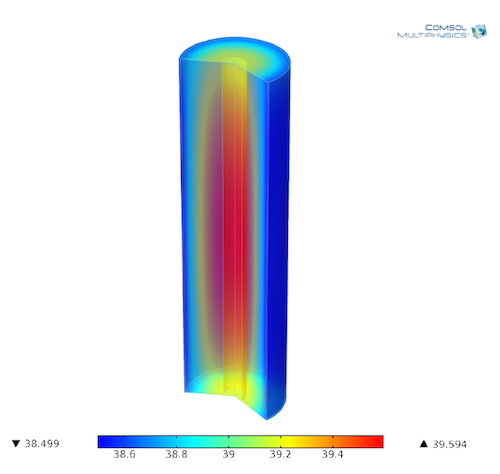 When it comes to lithium-ion batteries, quality and safety are top priorities. Assessor of 20,000 batteries per year, Intertek Semko AB understands this perhaps better than anyone else.
Read more
---
We have the pleasure of introducing guest blogger, Mark Yeoman of Continuum Blue, who showcases what they can do for clients in the electromechanical brake field. Electromechanical brakes come in various designs, including single to multiple friction-face systems, power-off and power-on types, and those that include permanent magnets. With so many options, how do engineers make the right design choices for their application? With COMSOL Multiphysics, this can easily be done. Here, I will show you how.
Read more
---

According to AMPHOS 21, a COMSOL Certified Consultant, one of the proposed solutions to releasing carbon dioxide (CO2) into the atmosphere is to store the CO2 in geological formations, a technique referred to as carbon dioxide sequestration. This notion led the engineers at AMPHOS 21 to study the physical and chemical processes that occur during the injection of the gas into earth's subsurface.
Read more
---
Get new posts by email
---
Categories
---
Tags