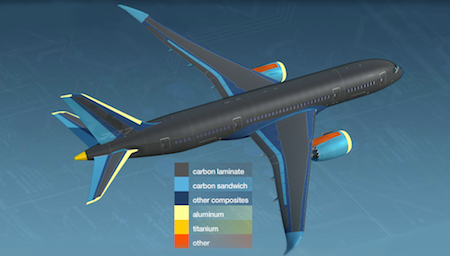 At Boeing, innovation comes in the form of modern aircraft such as the 787 Dreamliner, whose body is made up of over 50% carbon fiber composite. While incredibly lightweight and strong, such aircraft composites are not inherently conductive, thus requiring additional protective coatings to mitigate lightning strike damage. Here, we describe how multiphysics simulation is used to evaluate thermal stress and displacement in the protective coatings that undergo temperature fluctuations associated with the typical flight cycle.
Read more
---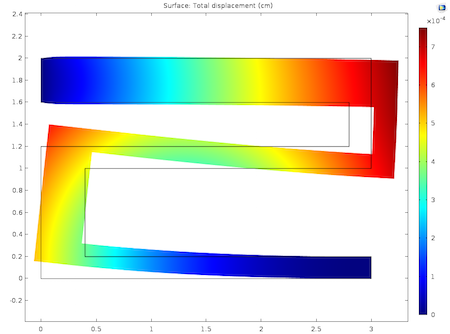 Previously on the blog, we introduced you to hygroscopic swelling, describing its impact on specific types of materials. With the Hygroscopic Swelling feature, you can model this important effect in COMSOL Multiphysics. Follow along as we guide you through the modeling process, highlighting a new multiphysics coupling feature available in version 5.1.
Read more
---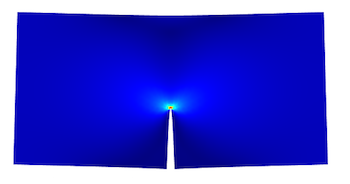 Your finite element model will sometimes contain singularities — that is, points where some aspect of the solution tends toward an infinite value. In this blog post, we will explore the common causes of singularities, when and how to remove them, and how to interpret results when singularities are present in your model. While most of this discussion is in terms of structural mechanics, similar phenomena can also be found in many other physics fields.
Read more
---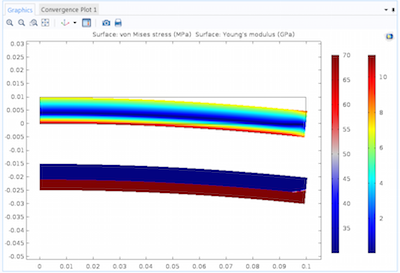 In Part 1 of this blog series, we discussed some of the considerations that you need to make when transforming your measured material data into a constitutive model. Hyperelastic materials were discussed in some detail. Today, we will have a look at how to use nonlinear elastic and elastoplastic materials, and show one way in which you can use your measured data directly in COMSOL Multiphysics.
Read more
---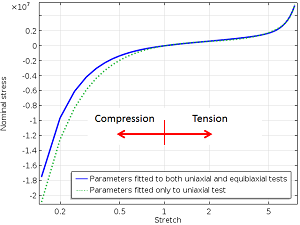 We often get requests of the type "I would like to just enter my measured stress-strain curve directly into COMSOL Multiphysics". In this new blog series, we will take a detailed look at how you can process and interpret material data from tests. We will also explain why it is not a good idea to just enter a simple stress-strain curve as input.
Read more
---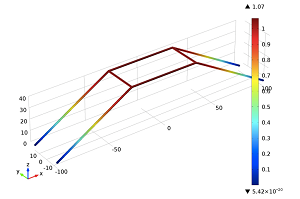 Space frames have been used as the foundation for the construction of many modern buildings, from the Louvre in France to Globen in Sweden. When designing space frames, we need to asses the risk of instability.
Read more
---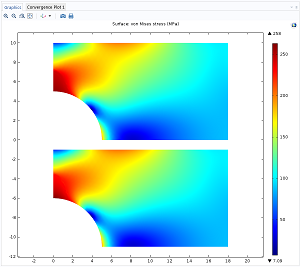 Nonlinear elastic materials present nonlinear stress-strain relationships even at infinitesimal strains — as opposed to hyperelastic materials, where stress-strain curves become significantly nonlinear at moderate to large strains. Important materials of this class are Ramberg-Osgood for modeling metals and other ductile materials and nonlinear soils models, such as the Duncan-Chang model.
Read more
---
We have introduced a new interface for simulating piezoelectric devices in version 5.0 of the COMSOL Multiphysics simulation software. This interface aims to achieve several things. In this blog post, I will explain what these things are and how you can use them.
Read more
---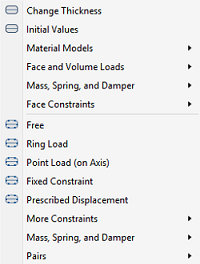 The Membrane interface has undergone a number of changes with the release of COMSOL Multiphysics version 5.0. This includes a restructured menu, new feature nodes, improvements to the Linear Elastic Material model, and support for the Hyperelastic Material model. You might remember the Nonlinear Structural Materials model Inflation of a Spherical Rubber Balloon. We have now rebuilt it using the Membrane interface. I will discuss these changes and the new model in today's blog post.
Read more
---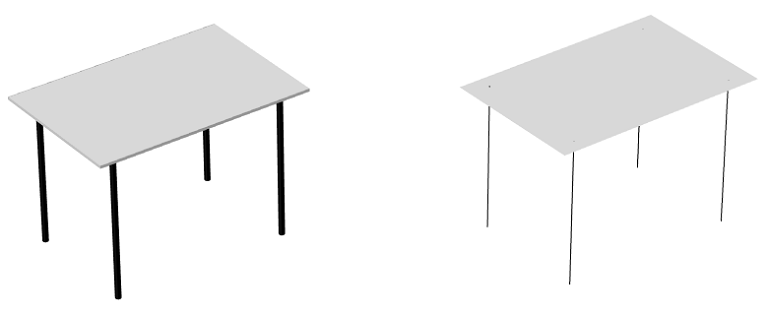 In addition to the general Solid Mechanics interface, the Structural Mechanics Module consists of specialized interfaces: Shell, Plate, and Membrane for the modeling of thin structures; and Beam and Truss for modeling slender structures. An engineering structure that has a mix of solid, thin, and slender components can be modeled by combining these physics interfaces with each other. Here, we will explore the options for coupling the structural mechanics interfaces by using examples from the Model Library.
Read more
---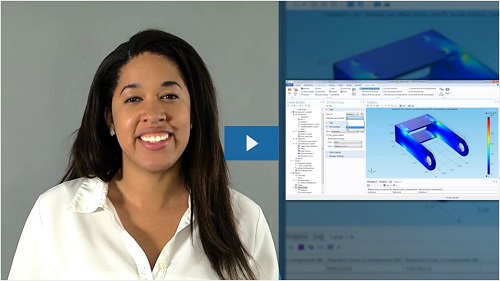 I have great news for anyone who is eager to learn the fundamentals of simulating structural mechanics in COMSOL Multiphysics. We have just published a completely revamped version of our video tutorial on the static bracket model. COMSOL Multiphysics version 4.4 and the Structural Mechanics Module are used to analyze the resultant forces, stresses, and deformations that occur on solid structures that are subjected to external loads.
Read more
---
Get new posts by email
---
Categories
---
Tags