Introduction to COMSOL Multiphysics® Web Workshop
September 20, 2022
11:00 a.m.–11:45 a.m. EDT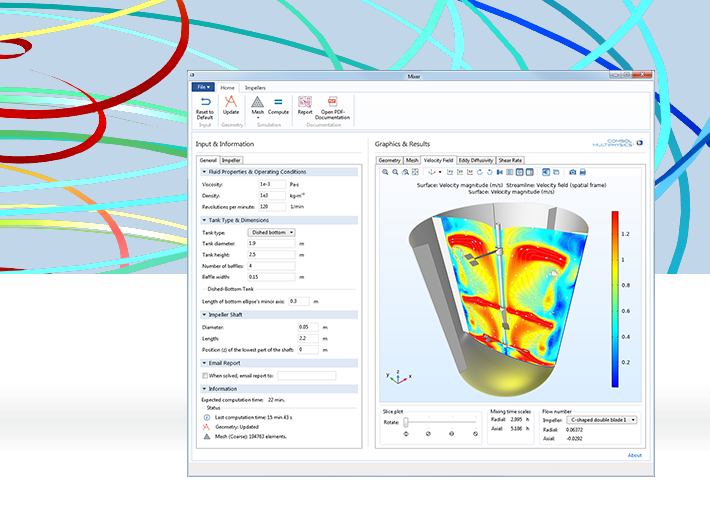 Join us on June 8, 2022 for a web workshop to learn the fundamental workflow of the COMSOL Multiphysics® modeling environment. During the presentation, you will see a live demonstration of how to set up and solve a model including coupled heat transfer and structural mechanics effects, as well as how to process the results in COMSOL Multiphysics®. You will also see how to transform your model into a specialized graphical interface (an application) with the Application Builder in a few clicks.
The presentation will be followed by a Q&A session, where we look forward to discussing how COMSOL Multiphysics® can be useful in your current projects. Attendees will receive a temporary personal license to begin learning and using COMSOL Multiphysics®.
Register for Introduction to COMSOL Multiphysics® Web Workshop
September 20, 2022
11:00 a.m. - 11:45 a.m. EDT
To register for the event, please create a new account or log into your existing account. You will need a COMSOL Access account to attend Introduction to COMSOL Multiphysics® Web Workshop.
Webinar Details
This event will be held online.
Local Start Time:
September 20, 2022 | 11:00 a.m. EDT (UTC-04:00)
Speaker
Akhil Vijay
Applications Engineer
Akhil Vijay joined COMSOL as an applications engineer in May 2022 after graduating with a PhD in mechanical engineering from Purdue University. His research experience is in modeling solid mechanics and fatigue problems. He has worked on modeling fatigue in rolling contacts, focusing on polycrystalline anisotropy, lubrication, and damage mechanics.