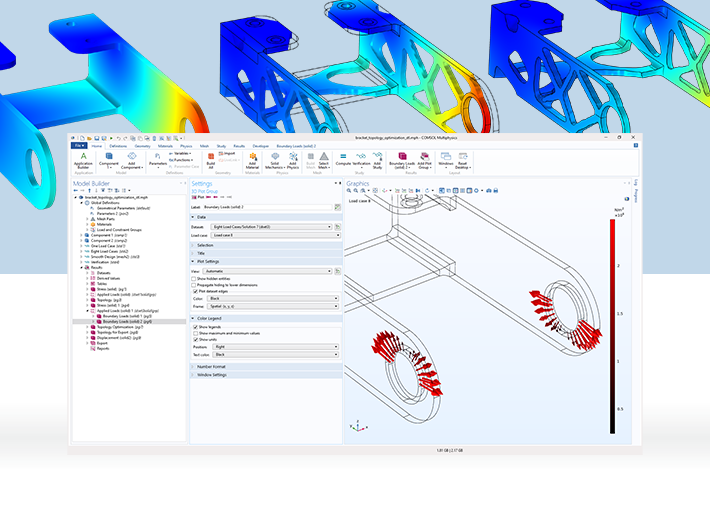 This web workshop will provide an overview of the design optimization capabilities of COMSOL Multiphysics® and the Optimization Module. Using various examples, we will demonstrate how the Optimization Module can be used for:
Setting up a topology optimization problem using the density method along with a verification step
Performing shape optimization using the Free Shape Boundary and Polynomial Boundary features, etc.
Parametric optimization, including multistudy analysis
Parameter estimation based on experimental data corresponding to time-dependent, frequency domain, and parametric analyses
Register for Optimization with COMSOL Web Workshop
October 26, 2022
11:00 a.m. - 12:00 p.m. EDT
To register for the event, please create a new account or log into your existing account. You will need a COMSOL Access account to attend Optimization with COMSOL Web Workshop.
Webinar Details
This event will be held online.
Local Start Time:
October 26, 2022 | 11:00 a.m. EDT (UTC-04:00)
Speaker
Mranal Jain
Senior Applications Engineer
Mranal Jain has been with COMSOL since 2013 and currently leads the transport team in the Burlington, MA office. He studied microfluidics and electrokinetic transport while pursuing his PhD in chemical engineering at the University of Alberta, Edmonton.