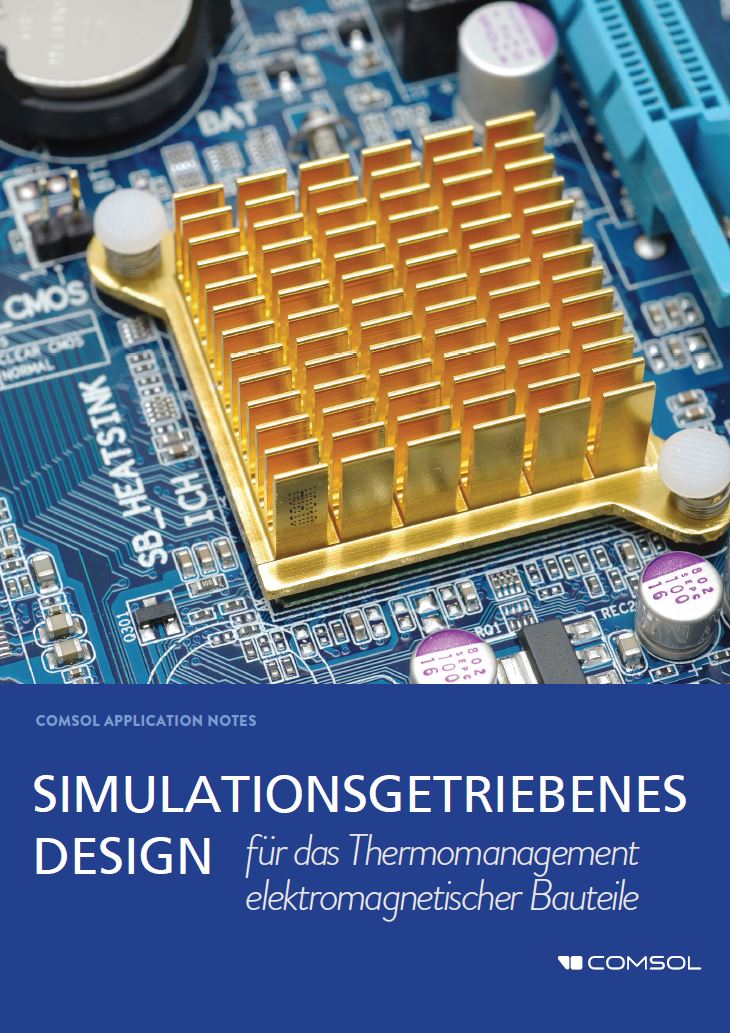 Vorhersage der thermischen Performance elektronischer Geräte
Das Thermomanagement ist ein wichtiger Faktor bei der Konstruktion und Leistung aller elektromagnetischen Geräte, da es unter anderem die Gerätekosten, den Wirkungsgrad, die Zuverlässigkeit und die Sicherheit beeinflusst. Mathematische Modellierung und numerische Simulation können verwendet werden, um Wärmetransportmechanismen, Temperaturschwankungen und thermische Effekte zu untersuchen, um fundierte Designentscheidungen zu treffen und die Geräteleistung besser vorherzusagen.
Diese Application Note stellt eine Vielzahl von Anwendungsfällen für das Thermomanagement vor, die auf elektromagnetische Geräte anwendbar sind, und zeigt den Einsatz der COMSOL Multiphysics® Software zur Bewertung dieser Designkonzepte.
Lesen Sie die Application Note "Simulation-Driven Design for the Thermal Management of Electromagnetic Devices" in Ihrem Browser, oder laden Sie sie herunter, indem Sie sich mit Ihrem COMSOL Access Account anmelden oder registrieren.