HPC, Cluster, and Cloud Services
---
CPU 24/7
Compute Canada
Gompute
Microway
Nimbix, Inc.
Nor-Tech
Rescale
TotalCAE
Collaboratively Supported and Tested Hardware
---
AMD
AMD (NYSE: AMD) ist ein Innovator von Workstation Grafik Technologie für professionelle Designentwicklung. Die für professionelle Anwendungen entwickelten AMD FirePro Grafikkarten maximieren die Produktivität durch exklusive Features, wie Eyefinity und Geometrie Boost Technologien. AMD Catalyst Pro Treibersoftware hilft durch intensive Tests und Zertifizierung eine hohe Zuverlässigkeit zu sichern und ist darauf ausgelegt eine maximale Performance in der Verwendung mit COMSOL Multiphysics zu liefern. Für eine Liste von unterstützten Karten besuchen Sie hier unsere Anforderungsseite.
Fujitsu
Gesamtlösung für Forschung & Entwicklung
Seit fast 40 Jahren bietet Fujitsu den HPC-Anwendern die notwendigen Simulationsressourcen um auf die umfangreichen HPC Anforderungen einzugehen und wissenschaftliche als auch technische Probleme zu lösen - von hochentwickelten fortgeschrittenen Modellen bis hin zur produktionsorientierten Design- und Konstruktionsanforderungen. Fujitsus Lösungsportfolio und innovative Technologien ermöglichen Kunden Wettbewerbsvorteile zu sichern, Produktinnovationen zu fördern, Forschung und Entwicklung zu beschleunigen und die Markteintrittszeit zu verkürzen.
Die Gesamtlösung PRIMEFLEX for HPC für COMSOL Multiphysics®, gemeinsam von Comsol und Fujitsu in Kooperation mit Intel entwickelt, bietet ein optimiertes Lösungspaket inklusive COMSOL Multiphysics® für Forschung und Entwicklung (F&E). Mit der Comsol Software eingebunden und die dafür ideal zugeschnittene Infrastruktur einschließlich Management Umgebung, können sich die Wissenschaftler und Ingenieure vollständig auf Ihre F&E Aufgaben konzentrieren und darauf vertrauen in die bestmögliche Lösung zu investieren.
Fujitsu ist der erfahrenste und größte Anbieter von HPC-Lösungen auf dem asiatischen Markt und ist seit Anfang an ein führender Anbieter für HPC in Europa. Fujitsu nutzt seine ITK-Expertise, um die Zukunft der Gesellschaft gemeinsam mit seinen Kunden zu gestalten. Die Fujitsu Vision "Human Centric Intelligent Society", zielt auf eine intelligente Gesellschaft, die den Menschen in den Mittelpunkt jeglicher Informations- und Kommunikationstechnologie stellt.
www.ts.fujitsu.com/hpc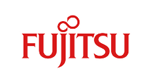 Lenovo™
Lenovo is a leading provider of innovative commercial, consumer, and enterprise technology. The success of our Fortune 500 company comes from helping our customers achieve improved business productivity and enhanced personal lives.
Our optimized System x servers, including NeXtScale, deliver the best performance possible for computationally demanding workloads such as those performed by COMSOL Multiphysics® software. To complement our server portfolio, we also offer solutions for VDI, remote visualization, networking, and storage for improved workflows. By providing customized end-to-end solutions for our customers, we reduce the time-to-solution, while eliminating challenges relating to procurement, deployment, and management.
The Lenovo™ ThinkStation® and ThinkPad® mobile workstations are designed for customers who need high-performance rendering and workstation computational power.
To learn more about our products and solutions, visit the Lenovo website: