ATOA Scientific Technologies Pvt. Ltd.
---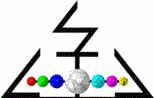 Address & Contact Information
ATOA Scientific Technologies Pvt. Ltd.
EVOMA Business Centre, KR Puram
Bangalore- 560 049, India
Phone: +91 80 4190 3075
Mobile: +91 9740 111 339
Website: atoast.hq@atoastech.com
www.atoastech.com

Dr Raj C Thiagarajan, M Tech, PhD,

Managing Director
Email: raj@atoastech.com
ATOA Scientific Technologies (ATOAST) provides multiphysics engineering simulation solutions. Our mission is to leverage cutting-edge research and developments in computer aided engineering (CAE), materials technology, and scientific discoveries for engineering product and process development for our clients through simulations. Our engineering simulation services focus on multiphysics, multiscale, and multimaterials.
ATOA stands for bridging "atom to applications". The atom-to-molecule-to-material-to-application knowledge provides the foundation for innovative application design. The virtual engineering simulation solution is packaged into engineering services, industrial technology, research, and innovation to help our clients reduce cycle time and the cost for new product, process, material, and system development.
Engineering Services
ATOAST leverages state-of-the-art engineering simulation software, equation-based solvers, analytical equations, and custom-built tools. These resources are coupled with years of practical experience in offering engineering simulation solutions for our customers' problems. We provide engineering services for design, analysis, manufacturing, and support. We specialize in the following areas:
Nonlinear structural engineering
Thermal and mechanical engineering
Acoustical NVH analysis
Vibration, dynamics, and fatigue performance prediction
Crash impact analysis
Computational fluid dynamics (CFD)
Optical ray tracing and wave propagation analysis
Coupled electromagnetics analysis
Chemical reaction and transport
Bioengineering and biomedical product design
Polymer, metal, ceramic, and composite material mechanics
Manufacturing process simulations
Industrial Technology
Our services are designed to make accurate and cost effective product development a reality. We collaborate with our clients to mimic real-world applications in a virtual setting for faster and less expensive product development. The design simulation technology for a given industry is packaged into material-, product-, process-, and system-level industry specific solutions. Our industrial technology solutions span aerospace, defense, automotive, consumer, renewable energy, medical, packaging, infrastructure, and heavy industrial markets.
Research and Innovation
At ATOAST, we invest 20 percent of our resources into research and innovation to anticipate and solve future problems for customers. This initial investment helps us to stay ahead of the technology curve and offer state-of-the-art simulation solutions. Some of the key focus areas for research and innovation are:
Materials technology
Multiphysics
Multiscale
Play innovation
Biomimetics
Sustainability
Material unity drives the technology vision for ATOA Scientific Technologies.
For more information about ATOAST and our multiphysics simulation solutions, please contact us.