Reducing Noise in Wind Turbines
Wind turbines are an expensive investment and once they're up, they're up. An article from last year's COMSOL News points to how modeling can also help in remedying problems, if it's too late to have built the perfect design from the beginning. With wind turbines, noise is of course the problem.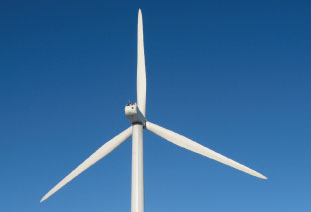 Xi Engineering who are heavy COMSOL users as well as certified consultants, were given the problem of reducing the noise emanating from such a farm in the Southern Highlands of Scotland. First, model the problem and identify what's causing it (resonant frequencies at the top of the tower amplify gearbox vibration). Then solve it (coat the inside of the tower with a certain material that reduces vibration amplitude). Finally optimize it (the stuff is expensive so how much is actually needed and where exactly should it go?).
A classic story of using modeling in several steps of the overall engineering project.
---