Loudspeaker Web Workshop - Archived
This is a recording of a webinar that originally aired on August 10, 2022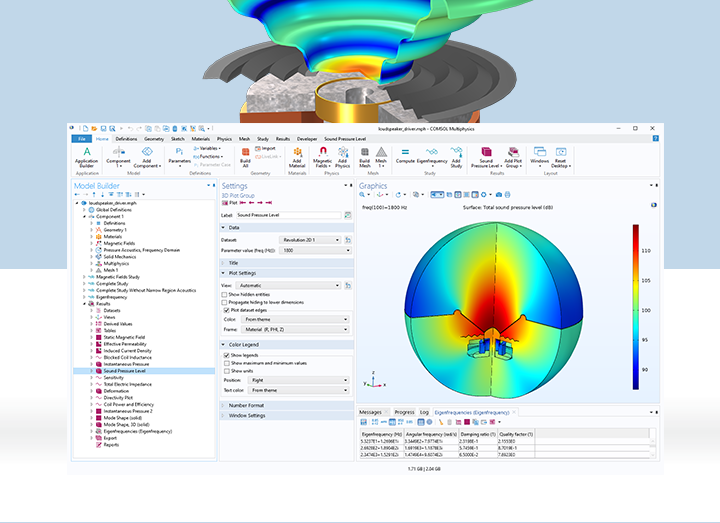 Loudspeakers are electroacoustic transducers that use electromagnetic forces to generate sound.
In this workshop, we will discuss:
Modeling four common types of loudspeakers that have different working mechanisms (moving coil, balanced armature, piezoelectric, and electrostatic)
Using the COMSOL® software's built-in multiphysics couplings used for loudspeaker design
Coupling the structural vibration and the acoustic pressure fluctuations at the solid–fluid interface
Using the exterior field calculation to compute acoustic pressure outside the computational domain
Calculating acoustic indicators such as the radiation pattern and sound pressure level
Archived Webinar Details
Speaker
Mark Cops
Applications Engineer
Mark Cops is an applications engineer at COMSOL, specializing in acoustics. He received his PhD from Boston University's Department of Mechanical Engineering, where he investigated the physics and applications of using metallic foam for controlling sound and vibration.