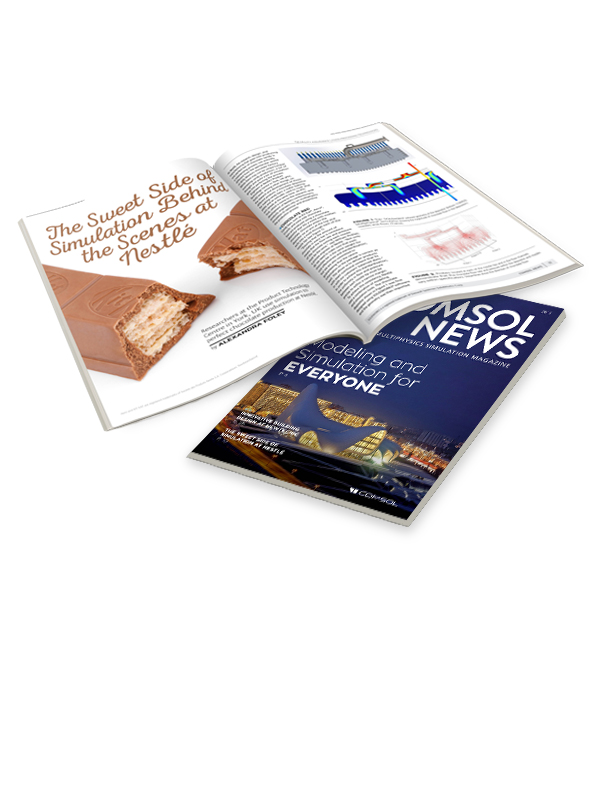 COMSOL News 2015
This issue of COMSOL News covers the work of simulation experts from a wide range of industries: Food processing at Nestlé, building physics and architectural design at Newtecnic, corrosion protection in automotive applications at Daimler, laser-material interactions at Lawrence Livermore National Laboratory, multimaterial 3D printing at TNO, and many more. Read how engineers, designers, and ...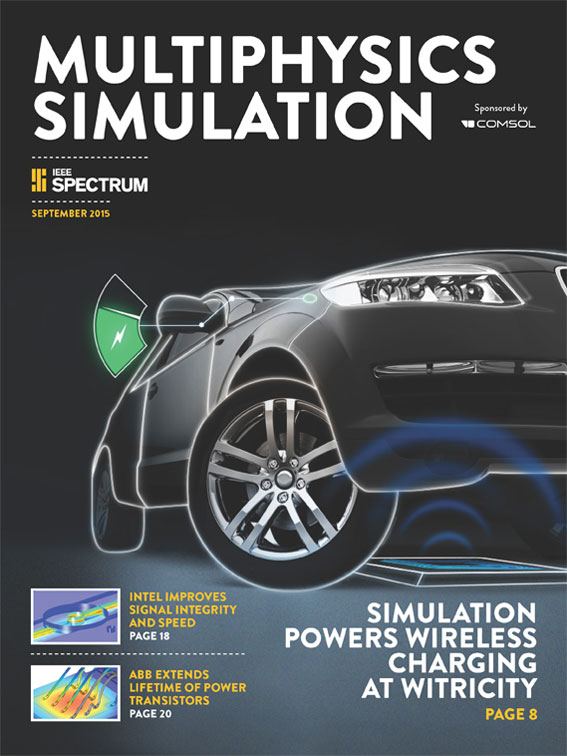 Multiphysics Simulation: An IEEE Spectrum Insert 2015
Interested in learning how industry leaders from around the globe are designing their products and building simulation ...
Mehr lesen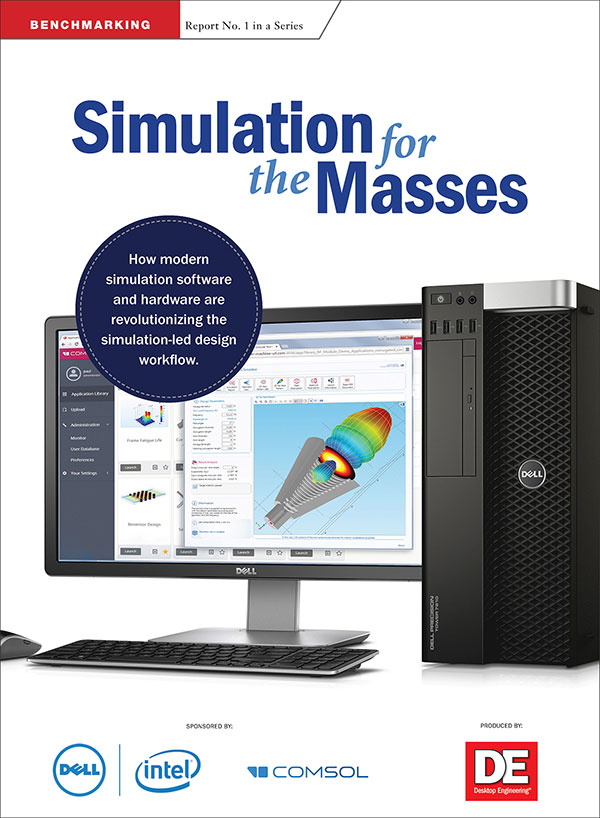 White Paper: Simulation for the Masses
In product design, simulation is valued as a viable alternative to traditional trial-and-error workflows. Experiencing ...
Mehr lesen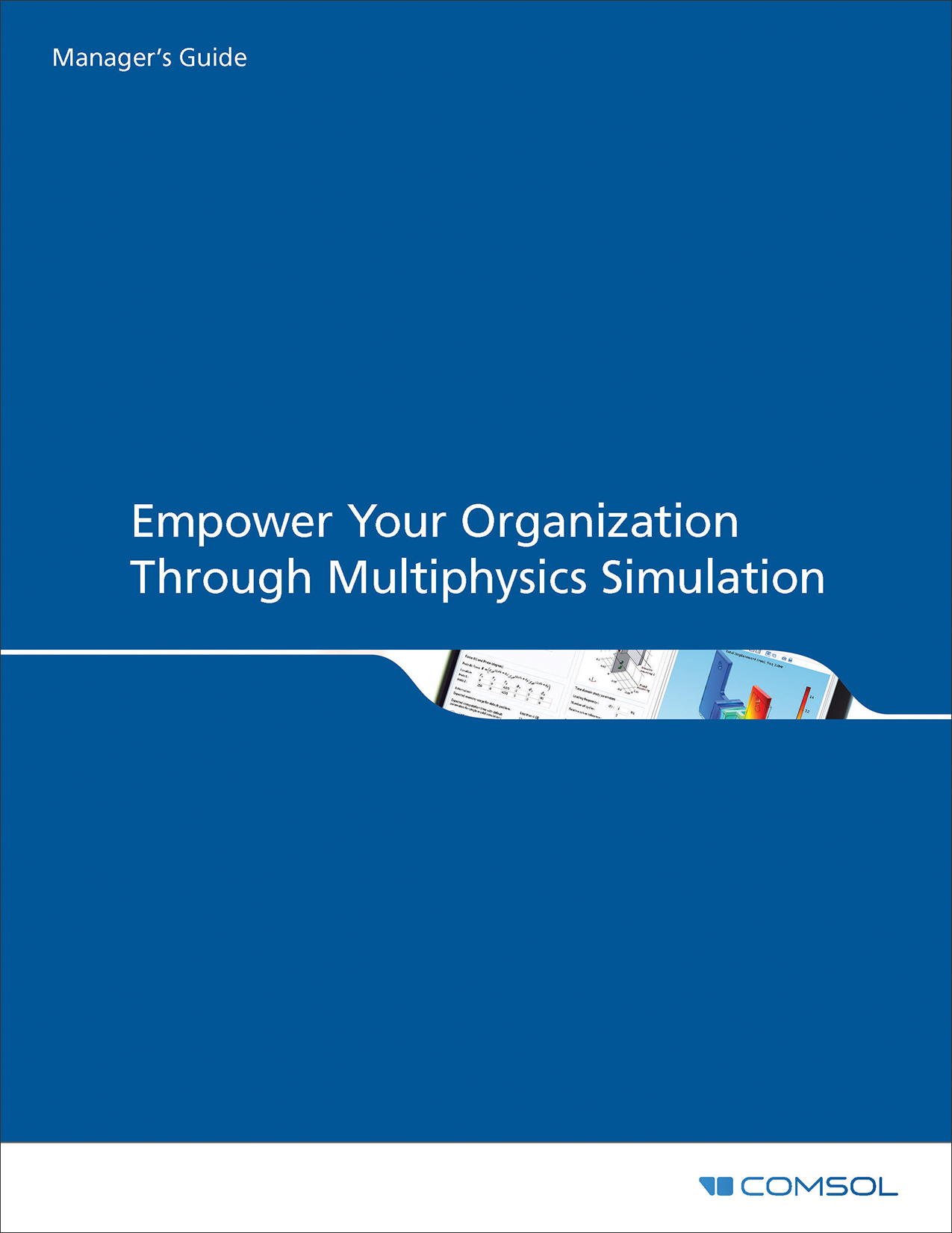 See How Managers Stay Ahead with Multiphysics Simulation
Help your organization stay ahead of the curve. The Manager's Guide features must-have information on how simulation ...
Mehr lesen
Showcases
Durchstöbern Sie Videos, Anwenderberichte, Modelle und multimediale Angebote, wie COMSOL Multiphysics in verschiedenen Anwendungsgebieten eingesetzt wurde.
Magazine
Erhalten Sie einen ausführlichen Einblick in die Ergebnisse, die von COMSOL-Usern im Rahmen Ihrer Forschungstätigkeiten erzeugt werden. Lesen Sie Artikel über neue innovative Multiphysik-Anwendungen.
Dokumentation
Legen Sie mit COMSOL gleich los. Nutzen Sie hierzu unsere Dokumentation um anhand von Beispielmodellen und Schritt-für-Schritt-Anleitung zu lernen, wie die Software benutzt wird.
White Papers
Hier finden Sie informative und interessante White Papers zu verschiedenen Anwendungsgebieten.
Produktkatalog
Lernen Sie mehr über die Produkte von COMSOL beim Durchstöbern des Produktsortiments. Finden Sie das richtige Produkt für Ihre Simulationsanforderungen, unabhängig davon ob sie elektrischer, mechanischer, strömungsbasierter oder chemischer Natur sind.
Weiterführende Literatur
Lernen Sie mehr über Poster und Vorträge, die von Fachkollegen auf weltweiten COMSOL-Konferenzen präsentiert wurden.