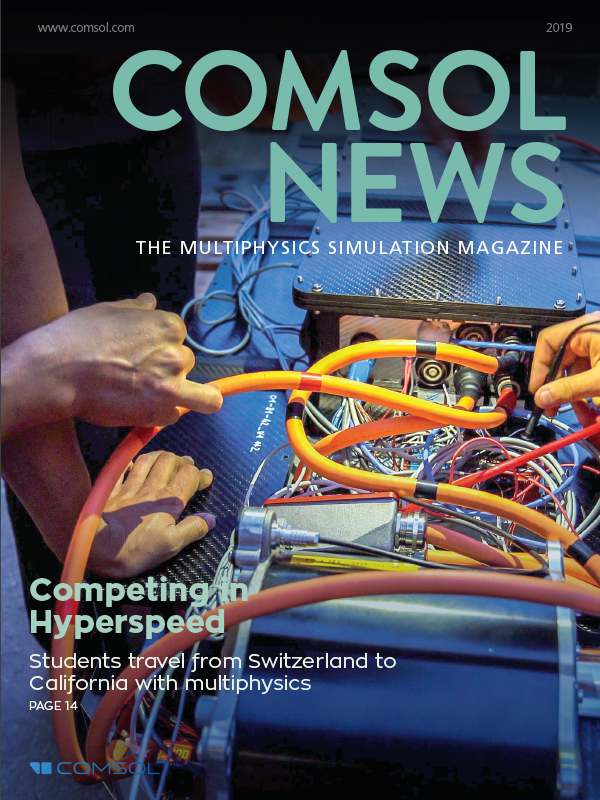 COMSOL News 2019
The latest edition of COMSOL News 2019 features case studies from engineers in a variety of industries to inspire your modeling and simulation work. Learn how these experts push the limits of technology using COMSOL Multiphysics® and COMSOL Server™ for innovative modeling, simulation, and application design. Download a PDF version of COMSOL News 2019 ...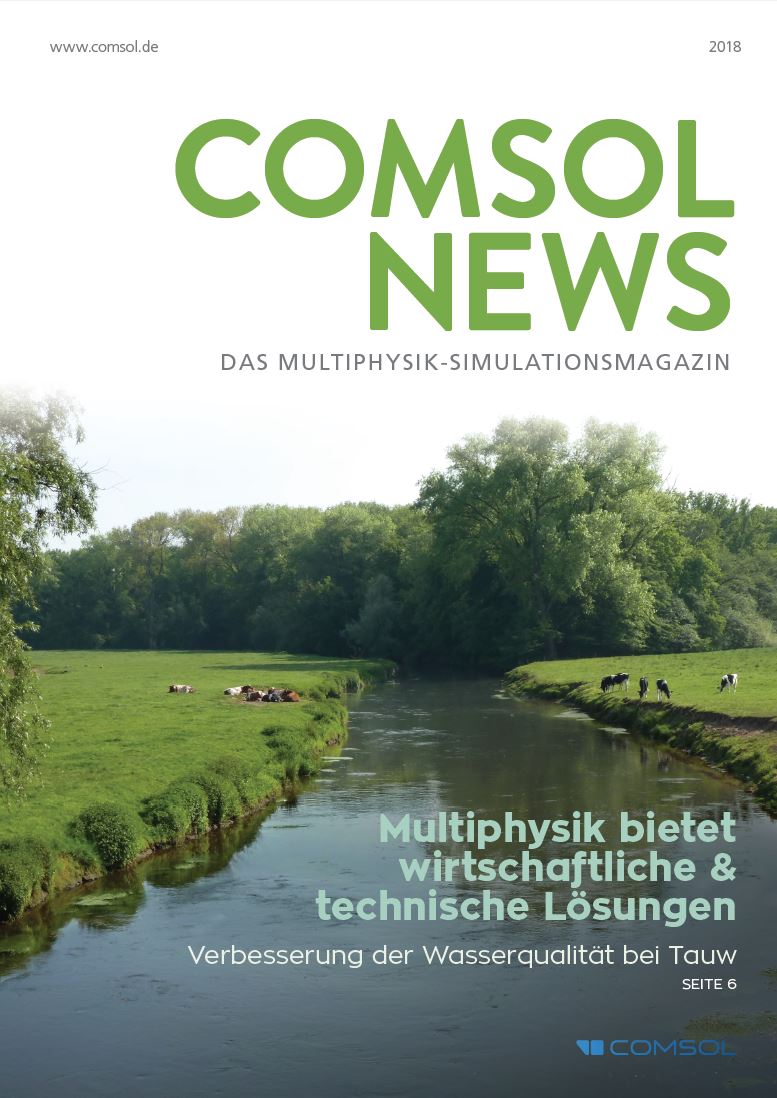 COMSOL News 2018 (Deutsch)
In den COMSOL News 2018 berichten Simulationsspezialisten, wie sie mit Kollegen und Kunden zusammenarbeiten, um ...
Mehr lesen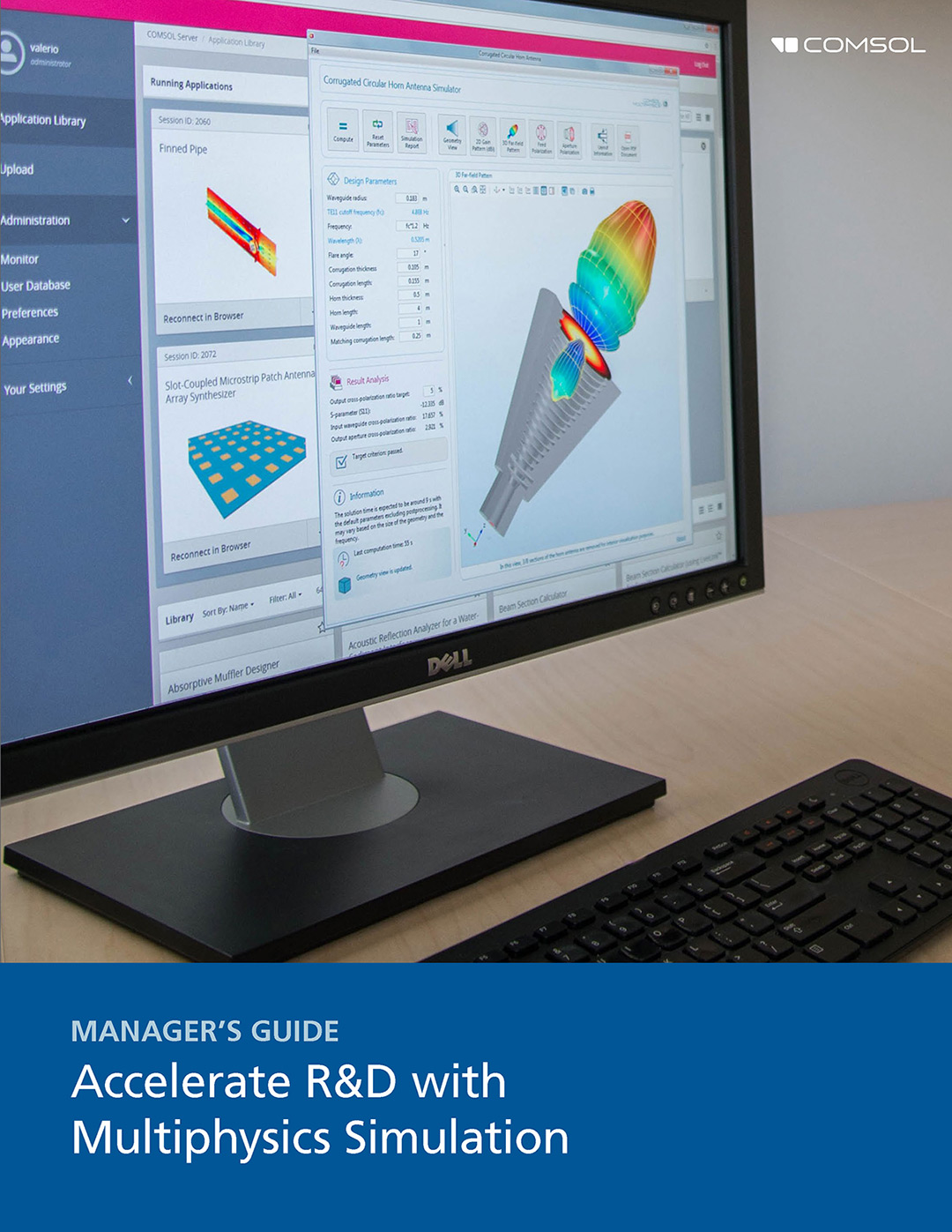 See How Managers Stay Ahead with Multiphysics Simulation
Help your organization stay ahead of the curve. The Manager's Guide features must-have information on how simulation ...
Mehr lesen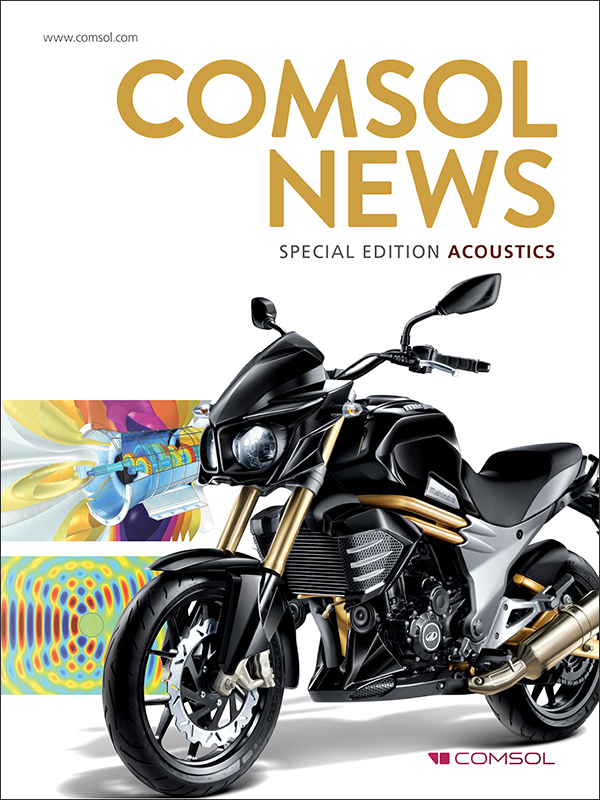 COMSOL News - Special Edition Acoustics
This special edition of COMSOL News celebrates designers, engineers, and researchers working in the field of ...
Mehr lesen
Industrieanwendungen
Durchstöbern Sie Videos, Anwenderberichte, Modelle und multimediale Angebote, wie COMSOL Multiphysics in verschiedenen Anwendungsgebieten eingesetzt wurde.
Magazine
Erhalten Sie einen ausführlichen Einblick in die Ergebnisse, die von COMSOL-Usern im Rahmen Ihrer Forschungstätigkeiten erzeugt werden. Lesen Sie Artikel über neue innovative Multiphysik-Anwendungen.
Produktdokumentation
Legen Sie mit COMSOL gleich los. Nutzen Sie hierzu unsere Dokumentation um anhand von Beispielmodellen und Schritt-für-Schritt-Anleitung zu lernen, wie die Software benutzt wird.
Whitepaper und Application Notes
Hier finden Sie informative und interessante White Papers zu verschiedenen Anwendungsgebieten.
Produkt-Literatur
Lernen Sie mehr über die Produkte von COMSOL beim Durchstöbern des Produktsortiments. Finden Sie das richtige Produkt für Ihre Simulationsanforderungen, unabhängig davon ob sie elektrischer, mechanischer, strömungsbasierter oder chemischer Natur sind.
Anwenderpräsentationen und Lehrbücher
Lernen Sie mehr über Poster und Vorträge, die von Fachkollegen auf weltweiten COMSOL-Konferenzen präsentiert wurden.